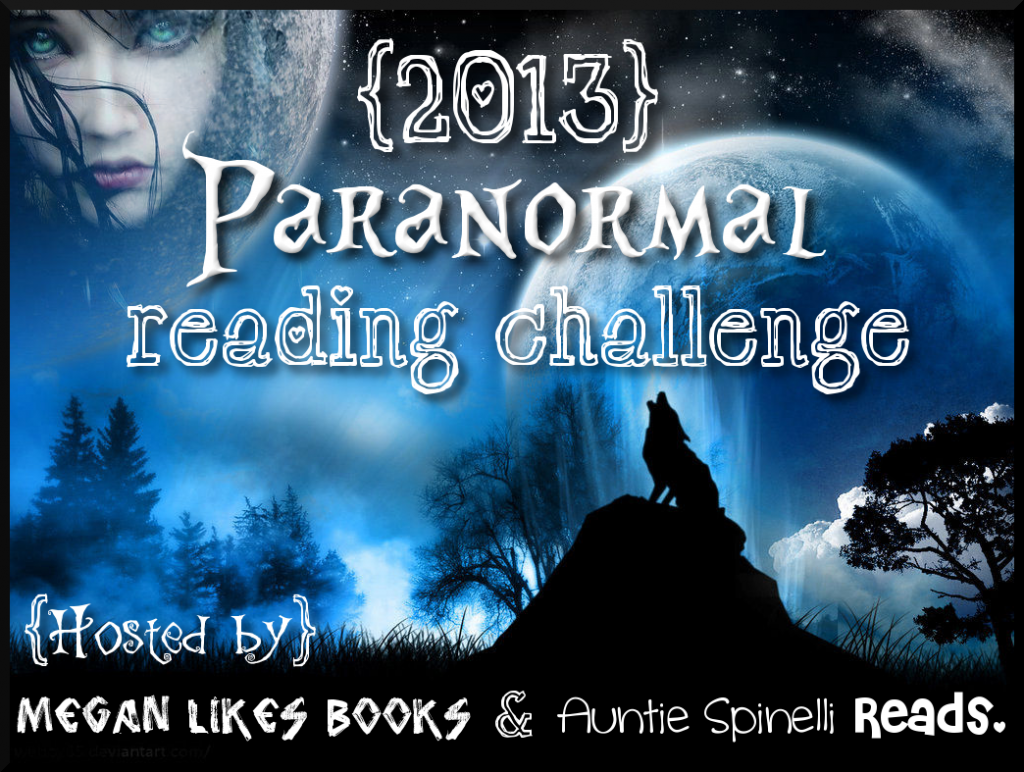 The 2013 Paranormal Reading Challenge is hosted by
Megan Likes Books
and
Auntie Spinelli Reads
. I love taking part in the Fall Into Reading 2012 reading challenge, so I'm looking for some awesome reading challenges for next year. I'm a big fan of paranormal books, so of course I want to take part in this challenge! For all of the details and to sign up, just click on the button above!
The goal is to read one book featuring each of the following paranormal creatures.
Each month one of the creatures will be featured:
January: Vampires

February: Angels/Nephilim

March: Fey

April: Demons

May: Aliens

June: Zombies

July: Witches and Wizards

August: Mermaids

September: Dragons

October: Ghosts

November:

Werewolves/Shifters

December:

Other (ie: sirens, unicorns, centaurs, timetravel etc.)
I haven't decided yet what books I'll read for this challenge. I have December to think about what Vampire book I'll read! If you have a recommendation please leave them in the comments!